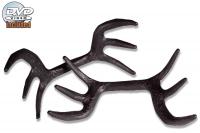 The "Original" Black Rack™ Rattling System by Illusion

The Black Rack™ can out perform conventional rattling products in three ways:

Black Exterior - Most antlers are light in color and can be visibly seen up to 500 yards during an extreme rattling sequence. The Black Rack™ was designed to keep your rattling sequence concealed during any big buck encounter!

Patented Bone Core Technology - This innovative technology gives the Black Rack™ rattling system the most realistic sound possible.

Full-Rack Design: Unlike antlers or rattling bags that produce unnatural sounds, the Black Rack™ rattling system was designed as two full deer racks that allow you to create the Illusion of two bucks aggressively crashing and fighting.

The Black Rack™ is the most revolutionary rattling system on the market. Don't miss your change to rattle in that trophy buck this season! Be the first to experience the power of the new Black Rack™

Price: $26.99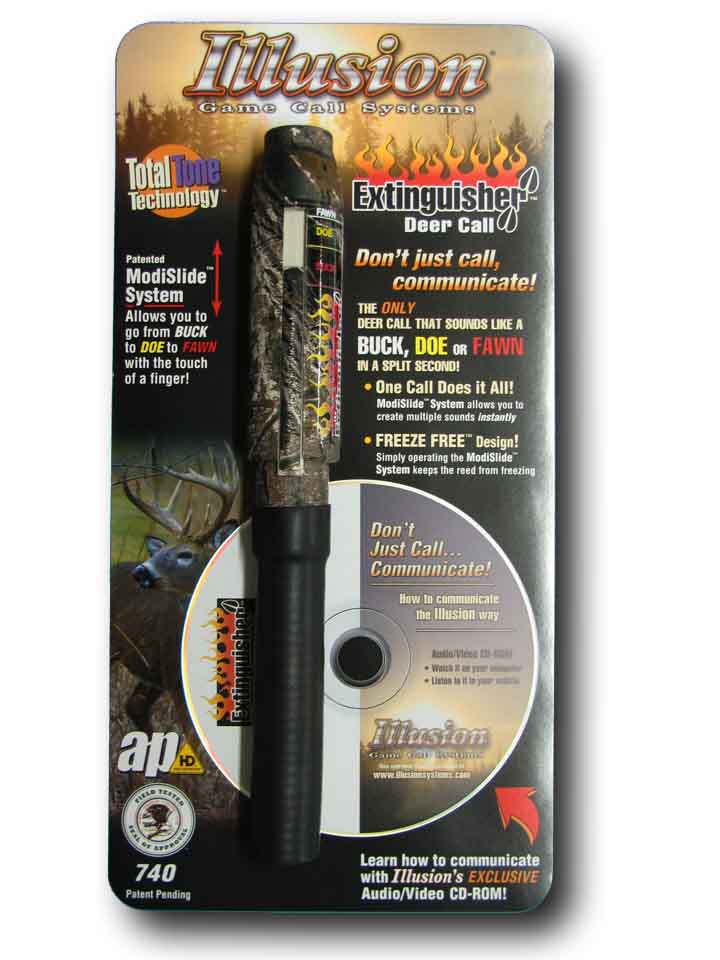 1.) One Call does it all- Thanks to the Extinguisher's patented Modislide System, you can instantly change the call from a buck grunt call, to a doe bleat call, to a fawn call. This allows you to change your call instantly depending on the situation. It also eliminates the need to carry or fumble multiple calls.

2.) FreezeFree Design- So many reed style calls freeze up, either due to reed saturation or freezing moisture. The Extinguisher's ModiSlide also serves to free the call from freeze up. Simply slide the switch up and down a few times.

Price: $26.99

The most deadly calling duo Illusion has released to the market is now available to you. The top-selling 'All-In-One' Extinguisher Deer Call, and the hottest rattling system on the market, the Black Rack!